How the latest MOT equipment can increase workshop efficiency and earning potential
Modern garages usually rely on providing MOT services, and for the majority of them, this is where they can make the most money. As the adage saying goes "Time is Money", and garages that become more productive with time will be more profitable in the long run. 
 This is especially true for garages and bodyshops, where selecting the appropriate equipment is essential to their success. When it comes to MOT testing, businesses need an MOT solution that offers the best level of service to their customers as well as being fast, efficient and cost effective to operate. For many garages, this begins with the investment in an automated test lane (ATL). 
What does an automated testing lane do?

 

 
An automated testing lane is a complete testing solution that includes a vehicle lift, emissions analyser, headlight beam tester, jacking beam, and wheel play detectors. Sun® ATL systems also include rear slip plates, allowing the bay to be used for wheel alignment work. ATL's offer many advantages over a standard MOT bay and have many productivity and efficiency benefits.  
An ATL offers a high return on investment because it only requires one MOT technician to perform the MOT service, rather than the two required when working on a standard bay. This frees up a technician to work on other jobs and allows garages to get more work in the same amount of time. ATLs now have connectivity software installed, enabling safe communication with the DVSA MTS System. As a result, all MOT equipment is easily upgradeable and always complies with the most recent testing legislation. 
Take MOT Testing to the next level with a Sun

® 

Connected Automated Test Lane
The Sun Automated Testing Lane (ATL) provides the pinnacle of productivity-boosting and time-saving features to increase efficiency and profitability for MOT testers. At the centre of the Sun ATL system is the DGA6000 Link emissions tester which has been engineered from start to finish to make the MOT testing process fast and reliable.   
The Sun ATL is DVSA-approved connected requirements for one-person MOT testing of vehicle classes IV and VII. It can further increase earning potential by broadening vehicle coverage with the optional availability of class I, II, III and VL ability via upgrade.  
The Sun ATL offers garages an easy way to integrate all of their MOT testing equipment in the bay with the DVSA's MOT Testing System (MTS). Powered by the innovative Snap-on IOT Manager Software, which simplifies your MOT testing process with user-friendly menu items, efficient workflows, and the elimination of any data entry errors.  The fully wireless Petrol and Diesel units eliminate trip hazards, save time unrolling and coiling on each test, and are instantly ready for testing.
Brake testers that meet the latest DVSA regulations for connected MOT testing
As an independent garage, ensuring that your customers' vehicles are safe to drive is of utmost importance. One crucial aspect of vehicle safety is the condition of the brakes. That's why having a reliable and accurate brake tester is a must for any garage. 
Traditionally, brake testing has been done through manual methods, such as rolling road brake testers or decelerometers. However, with the advancements in technology, a connected brake tester has become the preferred method for many independent garages. A connected brake tester is a piece of equipment that links a roller brake tester to a computer system, allowing for more accurate and efficient testing of a vehicle's braking system.  
Sun Roller brake testers are approved for DVSA "connected" requirements: Connected MoT equipment is able to communicate directly to the DVSA's MTS system with a single button press and reduce or eliminate any data entry errors. With the wireless connectivity option between the roller chassis control box and the PC you have the flexibility to place your PC/display in the most convenient place in the workshop for testing
Increase earning potential and go one step further!

 

 
The DGA 6000 Link goes beyond emissions testing with the integrated ODB health-check function, which identifies vehicle emissions faults concurrently during the test, without the need for additional user input. 
This function does so in advance of the faults becoming a problem. By identifying and advising customers on repairs or preventative maintenance, you can use this feature to generate additional revenue.
Dual revenue capabilities
Another huge benefit of an ATL is the ability to use the lift with integrated rear slip plates and front turning plates to carry out wheel alignment checks and where required make the necessary alignment adjustments. The design provides easy access to alignment and calibration points as well as easy to view wheel alignment system displays, which are positioned at the front of the lift.
What does this mean to the average garage? 
Putting it simply, it's a fantastic opportunity! An opportunity to give your customers complete peace of mind as well as making a substantial difference to your revenue figures. 

With an average cost of £35 for either a front or rear alignment adjustment and around £70 for a four-wheel alignment adjustment. Based on just 10 services a week, offering this additional service, could make an approx. £700 of additional revenue. Within a few minutes, you'll increase your profits, and give your customers impeccable service, that will keep them coming back to you time and time again.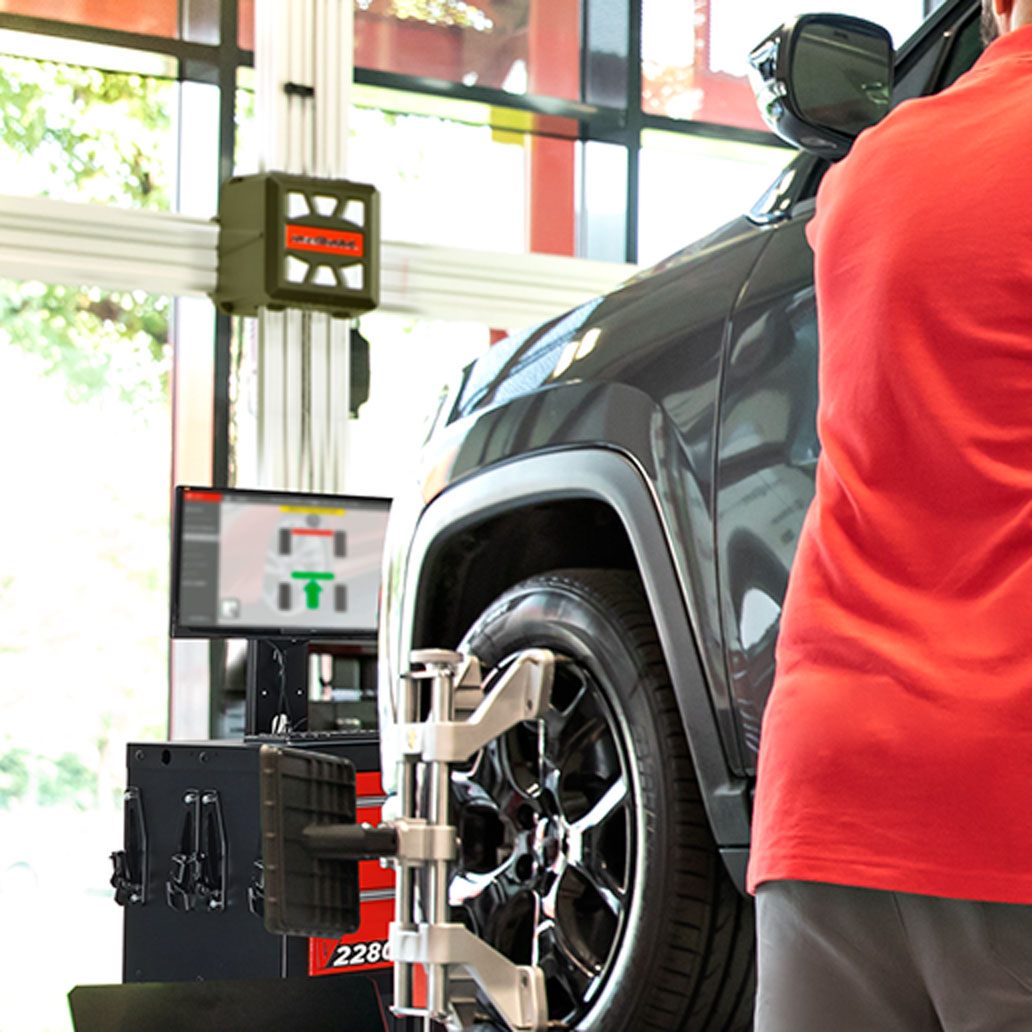 Latest Snap-on ATL Promotions
Take out a Snap-on Service Contract and we'll freeze the price for 5 years, giving you complete peace of mind in your investment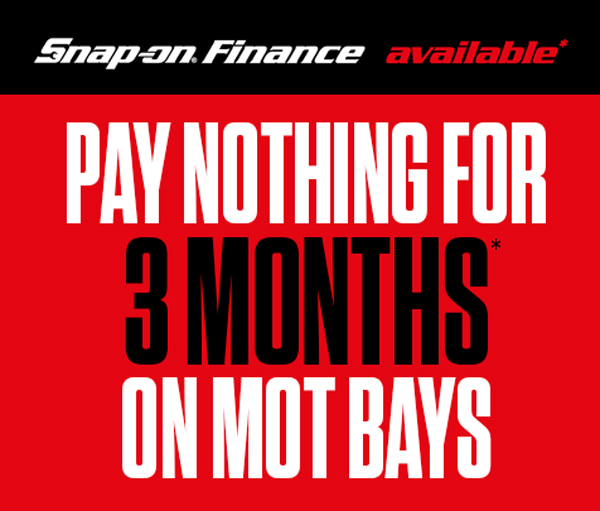 Click the link to find our more about this promotion

 
*qualifying customers only, terms and conditions apply
When you choose Snap-on you get access to the best automotive experts in the industry
Investing in MOT equipment is a big decision, we understand that and we are here to help you every step of the way! When you choose Snap-on you don't just get industry-leading equipment, you also get expert knowledge from GEA accredited technical sales representatives that will support you in making the choice that is right for your business. 
You'll also get access to a comprehensive support programme which includes: onsite planning, provision of drawings and technical assistance throughout the pre-install phase of your project. We'll make sure everything happens when it should in order to finish the job on time while minimising disruption to your daily operations. 
We endeavour to provide our customers with an outstanding service and maintain this by receiving survey feedback from hundreds of customers every month. Our entire team are committed to you achieving success and will provide you with the support to ensure that your doors are always open to customers.
Maintain your investment, worry free with Snap-on Service Contracts
Maintain your investment with Snap-on, we provide a range of options to suit your requirements. Speak to your Snap-on representative about the options available and how you can save money by taking out multiple contracts on your equipment.
Calibration Contract
Keep on top of your mandatory equipment calibrations and prevent workshop downtime. We offer competitive calibration contracts for many of our garage equipment products to ensure your equipment is calibrate on time.
Routine Maintenance
Regular maintenance and servicing of consumable parts is essential for efficient operation of your equipment year after year. Take out a maintenance contract with Snap-on and we'll arrange everything for you, giving you added peace of mind that your equipment is in optimal condition.
Extended Warranty Contracts
Snap-on is renowned for its superior products and lasting performance, but sometimes the worst can happen outside of standard warranty periods. Snap-on extended warranty contracts give you the comfort of knowing that your investment is protected for years to come.
Managed for you by Snap-on
The Snap-on customer care team will get in touch with you to arrange a convenient time for one of our GEA and UKAS accredited engineers to visit your site and perform the essential calibrations on your equipment as necessary.
What our other customers have said about us
©2023 Snap-on Incorporated. All rights reserved.